Is the Case Over When Jury Returns a Verdict?
June 2016
---
In the State of Wisconsin, a case is not over when a jury returns a verdict. Depending on the type of case, whether it be criminal or civil different rules are in place before proceeding to an appeal. In a criminal case, a sentencing hearing is held before deciding whether or not to proceed with an appeal. In a civil case, the procedure is different in that motions are filed with the trial court before deciding whether to pursue an appeal. Some cases like termination of parental rights proceedings have an appeal procedure of their own.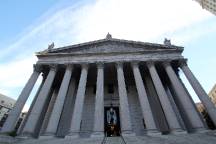 If you wish to seek an appeal, you should stay in close contact with your attorney. At Herrick & Hart, we handle cases that proceed on appeal. Even if the case was tried by a lawyer outside of the law firm of Herrick & Hart, we still have had clients retain our firm to proceed with an appeal.