Hoverboards are Causing Injuries
December 2015
---
One of the hottest holiday gifts this season was the hoverboard. However, reports are coming in already of the injuries caused by hoverboards. Depending on the circumstances of the injury, a claim may exist for personal injury or product liability. In order to determine if a viable claim exists from a hoverboard injury, a personal injury attorney would want to to ask the injured person or their parent about the facts surrounding the injury.
Hoverboards may be popular, but that does not mean they are safe. Some of the reported injuries thus far include concussions and broken bones.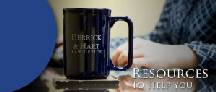 If you have been injured due to a hoverboard accident, you should consider contacting Herrick & Hart. We offer a free consultation on personal injury cases. We have been assisting the injured put their lives back together for over 60 years.