The Trucking Industry Needs to Maintain Vehicles
March 2017
---
The trucking industry is highly regulated. The regulation is provided by Department of Transportation. Trucks must comply with strict guidelines that relate to maintenance and safety. A truck that is on the road and not in compliance with the strict guidelines puts all people using the road in danger. If you or a loved one are injured in a truck accident, you will need the assistance of a personal injury attorney who is familiar with trucking accidents.
The rules regarding the regulation of trucks are complex. A qualified lawyer will be able to investigate the cause of the crash and review records of the driver and the trucking company. The information that they are able to uncover can make a difference in the outcome of a personal injury case.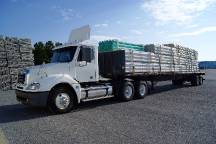 At Herrick & Hart, we have worked on truck accident cases. If you have questions or concerns, we offer a free consultation on personal injury cases. We are advocates for the people and pursue the best outcomes possible.