Structured Settlement Transfers - New Law in Wisconsin
December 2015
---
The settlement of a catastrophic injury case can result in a structured settlement. Before entering into a structured settlement, an injured person should seek the advice of a personal injury attorney. The terms of a structured settlement should be closely reviewed to make sure they meet the needs of the injured person.
In November 2015, the Wisconsin Legisalature provided new law with respect to Structured Settlement Transfers. This law is codified in the Wisconsin Statutes in Chapter 895. This new law provides the procedure that must be followed in order to transfer a structured settlement. This new procedure requires a petition to the court and certain findings need to made by the court prior to transfer. The procedure also requires that notice be given.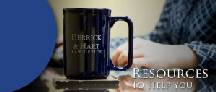 If you or a loved one are in need of help with a structured settlement and are seeking legal counsel, you should consider Herrick & Hart.