Injuries to the Brain
May 2017
---
The brain manages all of our body functions, gives us our ability to think and provides us with our personality. The brain is a complex organ which processes millions of signals and messages and controls the nervous system of the body. When the brain suffers aninjury, the results to the injured person and those around them can be devastating. Unlike injuries to other parts of the body, the long term impact of a brain injury can take much longer to present itself.
At Herrick & Hart, we have dealt with individuals who have suffered brain injuries. An injury to the personality can have many components. An injury to a personality can include depression, anxiety, memory loss and short temper just to name a few.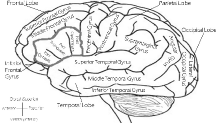 Herrick & Hart has helped brain injury victims for over 65 years. We offer a free consultation on personal injury cases. We offer home visits if you are unable to travel to the office.