Do I Have Another Claim Besides Worker's Compensation?
October 2016
---
If you have been injured at work, someone has probably told you that your only claim will be against the worker's compensation carrier. An employee should keep in mind that worker's compensation is the exclusive remedy an employee may have against an employer. There are many other exceptions where a claim may exist outside the realm of worker's compensation. One exception is where the injury is due to a defective product. In this case, the employee may be able to bring a products liability claim. A claim like this requires a personal injury lawyer to investigate the incident to determine if a claim can be brought. Another exception is when the injury is due to working with a toxic substance. This type of claim also requires extensive investigation. An investigation needs to be performed to determine if a causal link can be found between the toxic substance and the injury. Another exception is where a third party caused the injury. For example, if you are driving a truck at work and are struck by another vehicle and the collision is not your fault. You would have a worker's compensation claim and you would also be able to pursue the at-fault driver.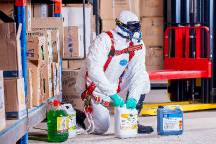 As you can see, there are exceptions to the rule that worker's compensation is the only remedy. If you are injured at work, you will want to not only talk to a worker's compensation attorney but a personal injury attorney as well. At Herrick & Hart, we offer a free consultation for the injured. We are also ranked by U.S. News and World Report as a Tier 1 personal injury firm. We are the only firm in Eau Claire to obtain this ranking.