The Future of Self-Driving Cars
October 2017
---
A United States Senate panel recently approved a bill to fast track self-driving cars. The bill will have to pass the full Senate. However, passage is expected. The bill will not speed the process for self-driving commercial trucks.
The future of self-driving cars on the road leaves open many questions. As more self-driving cars move on to the road many legal concerns will have to be addressed. How will self-driving cars be able to demonstrate that they are safe? Will self-driving cars be required to have a human on board? How will they be regulated? These are just a few of the questions that will have to be addressed as self-driving cars move on to the highways.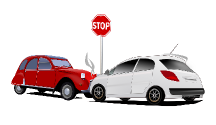 At Herrick & Hart, we stand ready as we have for over 65 years to answer your legal questions. We will be here to address the concerns you have with respect to self-driving cars. In the event of injury, we will be here to protect your rights.