Injection Therapy After a Car Collision
February 2017
---
Car collisions are unexpected. Along with the unexpected collision, comes medical problems that are difficult to treat. Some of the common problems include neck and back pain. One avenue of treatment that is commonly used is injection therapy. When injection therapy is used as a treatment, the injection is provided under the supervision of a doctor who is often a pain specialist. Two different types of injections are often used. The first type is a selective nerve root block. A selective nerve root block serves a twofold purpose. The first purposes to help diagnose the exact location of the pain. The second purpose is to assist in alleviating the pain. Another type of injection that is used by the medical profession is a facet joint block. The facet joints are flexible and allow a person to twist and bend. When a facet joint becomes painful, an injection can be used to help alleviate the pain.
If you have been injured in a car collision, a doctor will determine whether injection therapy is right for your situation. An injection can help relieve pain and determine the root cause of the pain.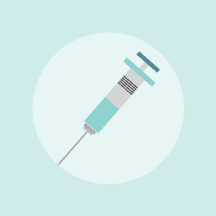 At Herrick & Hart, we have worked for over 60 years to help our client's put their lives back together again after a car collision. We offer a free consultation on personal injury cases.