Post-Traumatic Stress Disorder
July 2016
---
A personal injury can result in more than just injury to the body. A person injured in a car collision or a dog bite can have mental trauma as well. A common diagnosis following trauma is Post-Traumatic Stress Disorder (PTSD). PTSD was officially recognized in the Diagnostic and Statistical Manual of Mental Disorders (DSM) in 1980. Although first formally recognized at that time, the symptoms of PTSD can be found all the way back to the start of human history.
At Herrick & Hart, we see the impact of PTSD everyday. A traumatic event can include much more than just the injury to the body. An experienced personal injury should be consulted if the injury involves PTSD. An experienced personal injury attorney can help explain the injury to an adjuster or jury so your case is properly valued.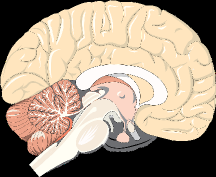 At Herrick & Hart, we have experience in the personal injury field and in cases involving PTSD. We have been assisting those injured due to the fault of another for over 60 years. We offer a free consultation in personal injury cases.