Dealing with the Medical Bills
April 2017
---
The most apparent cost of a personal injury is the medical bills. Dealing with the medical bills can be complicated. The injured person is soon introduced to terms they have never heard before like "medical payments coverage" and "hospital lien." These are only a few of the terms that the injured person may find new. An injured person also learns about the strengths and weaknesses of their own medical insurance. An injured person may also find themselves in a situation between two different insurance companies who have their own dispute about who will pay first.
For all of these new terms, a personal injury lawyer can help you sort it out. In some instances, there is a clear answer. In other cases, the injured person is pulled into a complex world of medical insurance.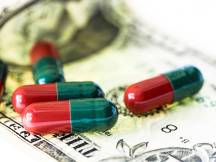 If you have been injured due to that fault of another, take time to make the informed choice. Herrick & Hart has been representing the injured for over 60 years. We offer a free consultation on personal injury cases. We offer home visits if you are unable to come to the office.